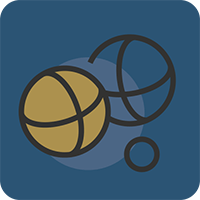 December 2020 Outdoor Bowls Update
With November having some great weather, it was just our luck the worst day of the month was our bowls game at Bowls Hornby, hence a cancellation. Here is a photo of the Presidents Trophy winners from October.
Our 50th Jubilee will be a small celebration on 24 January 2021 at the Mezzanine in Hornby Club. Any past members who have any memorabilia or wishing to attend, can they please contact me. All current financial members should be receiving a mail out with more information in mid-December.
Just to note there is a programme change with the game at Bowls Hornby on 24 January, it has now been replaced with the Jubilee celebration on the same date, as above.
Chairperson
Robin Leary