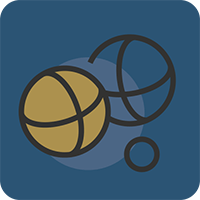 August 2020 Outdoor Bowls Update
Outdoor Bowls has stopped for a short break over the winter with our next game being the annual coach trip to Coalgate on 20 September. Any member wishing to go on this trip please place your name on the game sheet on our notice board. Please note the closing day for names will be the 14 September for catering purposes.
Off the green our A.G.M. was held in July with a very good turnout of members. It only took 15 minutes which is a good sign that the Section is going very well. There were two changes on the Committee with Les Jarvis swapping with Ron Harwood as the Vice Chairperson and Ann Wright coming on to the committee to give us a hand.
A special thanks to Ron, who was a major driving force on keeping the section going when we lost our greens and formed the new Section. He is now living out of town but will still help on the committee.
Other main points to come from the meeting are that our Subs remain at $10 and the 50th Jubilee celebrations will be held after the new addition to the Main Club is finished, most like in October/November.
Office Holders:
CHAIRPERSON: Robin Leary.
VICE CHAIRPERSON: Les Jarvis.
SECRETARY: Elaine Fenton.
TREASURER: Dick Wragg.
COMMITTEE: Ron Harwood, Denny Cunneen, Francis Streetly, Graham Payne, Trevor Williams and Ann Wright.
Keep Safe
Robin Leary