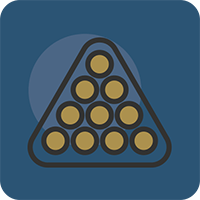 September 2020 Snooker Update
Good Afternoon All,
On behalf of the snooker guys, we hope you are safe and following all the Covid 19 rules.
The Intermediate Snooker Champs are at the Semi-final stage and so the result will be in the next newsletter. As will the Plate Championship results.
In Interclub, all the teams are right up the top. In the Premier grade the highest break is 56 by Brent Jones (Hornby), right behind is 54 by Rohit Aroma (Hornby).
In the middle of September, four pairs are heading to Gore for the South Island Pairs. We have the defending champs, Brent Jones and Gary Hale, to carry the Hornby WMC Flag. By the way, Brent and Gary are also The National Champs.
We are building up a very good core group of players who play at Holt Place most days, it is greatly appreciated. Any Member of Hornby Club are welcome to come and have a nose at our snooker room and even have a hit. The tables are fully sanitised at the end of every session. You must sanitise your hands on entry and provide information in the book provided. You can email Geoff on geoffbaldwin1941@gmail.com – It costs nothing to make enquiries.
Keep washing those hands and if unwell stay home.
Pot Black