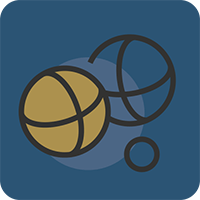 Indoor Bowls Update – November 2023
Hi Everyone,
Our last Canterbury Championship for the season was won by Chris Matthews, (Mike Johnson from Nelson), Julie Dalley and Donna Matthews. Runner up, also from Hornby, was Shane Bell, Darryl Gallagher, Bev Diamond and Ben Bearman (Richmond).
An awesome achievement from Hornby once again.
The winners of the Canterbury Champion of Champions fours after an extra end were Chris Matthews, Graham Franks, James Aldridge and Dave Jamieson. Well done guys. This win gave Chris his fifteenth Champion of Champion Title. Congratulations Chris!
One of our members, Bev Diamond, travelled down to the Annual Blossom Festival Tournament
in Alexandra held 30 Sept and 1 Oct. Combining with friends from Southland, she won the Fours on Saturday and placed third equal in the pairs on the Sunday with Brian Hotton also from Southland.
Hornby over the years has had several players achieving good results in this tournament, winning the Fours events in 2018, 2019 and 2020, before Covid caused cancellation in 2021.
This is a great end-of-season tournament playing against players from other provinces and is always well supported from Canterbury to Southland, a chance to relax, very social but also very competitive.
Until next month, enjoy the longer and warmer days.
Bev Diamond
Treasurer