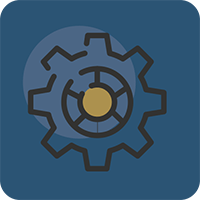 Traffic Light System Update
On 3 December, New Zealand will move to the Covid-19 Traffic Light System. This will mean some changes at Hornby Club to ensure we can continue to operate sustainably as a venue that caters to 100 plus people under this new system.
All members, guests, and affiliates, 12 years of age and older, from 3 December will be required to hold an up-to-date Vaccine Passport to enter and use facilities at Hornby Club – this rule will be in place under all three traffic lights: Green, Orange and Red.
We would like to remind all Hornby Club members that the Traffic Light System and the measures we must put in place have all been mandated by the Government. If we do not adhere to these rules, we could face fines of up to $12,000 which would jeopardise the future of Hornby Club for all.
Christchurch is moving into Orange, which means Pool, Darts and other sports are permitted. If we do move to Red then these would have to pause.
Please be kind to our staff as we work through this, we will not tolerate bullying or any harassment.
In addition to Vaccine Passports being required under all three Traffic Light Levels at Hornby Club, we will also require visitors and affiliates to scan the Covid Tracer App on entry to the Club and all members, guests and affiliates are to wear a facemask when walking around the Club.
In the rare instance, a member has an official medical exemption from the Ministry of Health for a Vaccine Passport, these will be rigorously assessed on a case-by-case basis by the General Manager.
We will offer refunds for the remaining length of a Hornby Club membership for all unvaccinated members who are unable to visit Hornby Club under the new Traffic Light System. Please ring reception for more information.
For more information on the traffic light system visit:
The traffic light system | Unite against COVID-19 (covid19.govt.nz)
To get your Vaccine Passport visit:
My Vaccine Pass | Unite against COVID-19 (covid19.govt.nz)