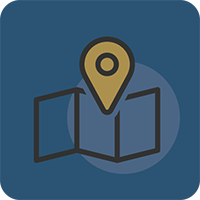 October 2021 Travel Update
Welcome to the news of the travel section.
On Sunday 19 September, we had a fabulous trip around the vineyards of Waipara. I didn't realise we had so many wine enthusiasts in our group and it was pleasing to see.
Although due to Covid restrictions, some wineries could not accommodate us because of the seating and distancing requirements, I finally found four that would accept us as long as we abided by their rules. Due to the fact that they had advised we would need to be outside due to lack of room, the number who had booked was reduced by half. However, 25 of us would not be put off and thoroughly enjoyed the day.
As it happened three of the four wineries we visited due to the reduction in numbers managed to have us indoors. It really was a fun-filled day. We left the club at 9.45am arriving at our first winery Torlesse at 10.30am. They were very welcoming and we tasted some great wines at very reasonable prices to purchase, allow with their port. Our next stop was Waipara Springs which had some nice wines, but unfortunately this one we were seated outside. No problem though, as we were informed each winery would need for us to do this.
We had lunch at Fiddlers Green where we shared platters, this was relaxing with time to sit back and enjoy. Our final stop at Waipara Hills was at 3pm. They were very professional and they had some very nice wines. Judging by the purchases some members made, I really feel this was a very successful day and well worth the effort of persevering the 'on again off again' routine to make it work.
The Travel sections next outing is a three day trip to Hokitika on the 1 October. We have 49 members taking part in this. Here's hoping for another fun time.
Our next meeting is to be held (if restrictions allow) on Monday 18 October upstairs.
Look forward to seeing you all there so we can plan further outings.
Warm Regards,
Lyn Wright