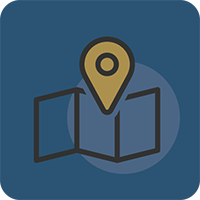 November 2021 Travel Update
Welcome to the season of spring. Warm and sunny one day, cool and gloomy the next.
Travel Section had a fabulous three-day trip to Hokitika where 49 people left Hornby Club at 8am on 1 October. We decided to travel Lewis Pass over to the Coast and come back via Arthurs Pass.
Our first stop was for morning tea at Culverden at 9.30 until 10.15am. We then travelled on to Reefton where we stopped for lunch. This was supplied by Broadway café and was very nice. We stopped in Reefton for a short time while some looked about the shops and some found the gin tasting.
We departed Reefton at 2pm and made our way to Punakaiki. The forever thoughtful, Shane Keating, drove us through the Buller Gorge for a change of scenery as we would see the roads and sights near Greymouth at a later time during our three days. It was sad to see such devastation going through the Buller after the recent floods.
Punakaiki was an interesting stop with members able to see the pancake rocks and the roughness of the Tasman Sea. Due to there being a low tide, the blowholes were not really performing. We then made our way to our hotel in Hokitika arriving there at 5.45pm. It was then time for a couple of drinks or a rest before dinner.
On day two we left our hotel at 9am for the Hokitika Gorge. The scenery here was absolutely outstanding with vivid blue water and lovely bush. Surprisingly, very few birds were seen or heard and one bright spark informed us it could mean an earthquake was coming. It was an outstanding place to visit. We then travelled on to Shantytown. This was a fun place to be. With lots of interesting things to look at. We had lunch here and the staff were quite incredible with seating of no more than ten per table and it was delivered to our tables. Starting with lovely pumpkin soup, followed by club sandwiches, savouries, scones, and slices with tea and coffee supplied. We then hopped on the train which was just for our members and we stopped off for gold panning. Lots of laughs here. We all enjoyed the afternoon before heading back to our hotel in Hokitika. Shane then offered to drive us to Lake Kaniere for those who wished to see it, while others decided to do their own thing of either shopping, resting or having quiet drinks. Lake Kaniere was a lovely spot and those that chose to go really enjoyed it, the evening was set aside for their free time, some went to the club, some tried other restaurants and some stayed in at our own hotel.
On day three we checked out of the hotel before heading to Treetop Walkway and West Coast Scenic waterways. The group was split in two, one half doing the treetop walkway first, Shane transported the second half of the group to the waterways. Then reversed the groups so each person managed both events. The staff at Treetop walkway transported those that didn't walk up the hill to where the Treetop commenced. This was great, but if you didn't like heights, it was best to just look straight ahead. The waterways outing was magical, and most had not even been aware it existed. This was 90 minutes up the river in a paddleboat to Lake Mahinapua on the Eco-Adventurer. Gavin Hopper was an amazing host with such great knowledge. This river was the original route used by pioneers, gold diggers and early settlers. We sighted beautiful white herons both settled in the trees and in flight. Cindy and Gavin have a great business here. Well worth a visit by everyone. We then all met back at the Treetops for our lunch. Here I was very much surprised by being given a presentation, with a speech from Graham Payne and given wonderful boxes of chocolate, wine, and pamper package. This was very kind of everyone and much appreciated although totally not required. Thank you to all involved in making this happen.
This was a trip that everyone enjoyed and so deserved as it is now three and half years since the last trip we had to Napier, due to firstly my health recovery year, followed by covid disruptions. I personally was just delighted to see how much everyone enjoyed it. Thank you to all who helped out with making this trip a success.
Next events
Visit Himalayan lilies at Mt Peel on 12 December

Christmas Party in the All-Sports Hall at the Hornby Club on 17 December

Next meeting 15 November at 7pm upstairs at Hornby Club
Warm Regards,
Lyn Wright