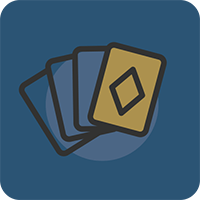 November 2021 Cards Update
Hello to all members,
Another month passes, and now we are almost 10 weeks into ongoing Covid restrictions, and no Thursday card nights for our section members for so long (as of time of writing this report ). We await for some normality.
Going forward, our card committee have revised our End of Year Xmas Function in December. We will finish off for the year having our annual "Hamper Night " on Thursday 2 December at 7pm, upstairs. The cost to attend, for any section member will be $5.00 per person. There will be subsidised drinks, lucky draws and a special supper at the end of the evening. Our members who will be playing Euchre for the 20 Hamper Prizes available can pay an extra $5.00 to get your playing card. There will also be the usual Raffle with 20 Pick off the Table prizes for all to purchase. Please keep this night free. We welcome all section members, whether you play euchre or you just want to come and enjoy a social evening.
Not sure what may happen prior to our End Of Year Function, but hopefully we get to play some normal Thursday night cards for our members to enjoy.
Regards,
Lorraine Cole