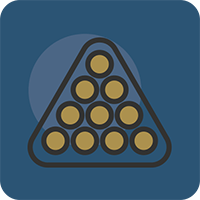 March 2021 Snooker Update
Hello All,
Club Nights on Thursday Night are at Holt Place. We are going well with good numbers attending. Subs are due of $15, you can pay Warren, Brent or Geoff. The other way of paying is to put it in the Snooker Sections Mailbox at Hornby Club or in the Holt Place red tin.
Inter-Club Billiards entries are open and close early March.
We have had a couple of lads having serious health issues over Xmas. Brian Edgelar has had a couple of stents put in and is greatly improved. We expect him back at Holt Place by now. John Gebler was in a real serious state but has shown all the Doctors what a wonderful will to recover he has. He is off to Burwood Hospital to learn to walk again.
John, apart from being a nice guy, shows us all that he has heaps of bottle. The team from Holt place wish him well.
For some time, the section hasn't had a Notice Board at Hornby Club, unless you go into the Snooker room. There may be a change in the future.
For now, any queries about the Snooker section feel free to ring Geoff on 02102935971 and leave a message.
Cheers
Pot Black