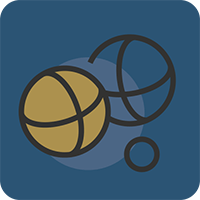 April 2021 Indoor Bowls Update
Indoor bowls for the new season has begun.
We are currently playing out of the Avonhead School Hall on Monday nights as we are unable to use "The Green" room at Hornby Club.
We have had good attendances for the first two nights. If any new members would like to come along, please contact our chairman Justin Thompson on 021 0254 0294.
The first tournament of the season was the Canterbury Chartered Clubs Mixed Pairs which was held at the Canterbury Indoor Bowls Assn Hall. Well done to Katrina Wealleans and Gary Ashby for winning this event. Dave Bullock and Pat Hartland reached the last eight.
We have a busy April with the South Island Chartered Clubs Champs being held at Richmond and other Canterbury Championships.
Good bowling to all those competing.
David Philpott