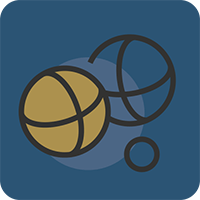 June 2021 Indoor Bowls Update
This month Hornby played Ellesmere in the annual representative game for the Owen Bright Trophy. The event was held at the Lincoln Event Centre. We had 24 players and won the event 18.5 to 11.5. Well done to all players and to everyone who enjoyed the evening.
In the Chartered Clubs Singles Championship, Mike King was runner up and Joanne Hill last 16. In the Chartered Clubs Triples Championship, Mike King, Dave Bullock and Katrina Wealleans were third and Justin Thompson, Joanne Hill and Greg Hill last eight.
Congratulations to our members who were selected for the Canterbury Rep team to play against Otago – Dave Bullock, Gary Ashby, Mike King, Dave Philpott, Katrina Wealleans and Justin Thompson. Congratulations to our players selected for the Canterbury team, who will play against the West Coast in Westport – Julie Dalley, Bev Diamond and Vanessa Tyson. Jenny Hamilton was appointed manager of this team.
The team of Julie Dalley, Bev Diamond, Greg Hill, Mike King, Dave Philpott and Katrina Wealleans won the Chartered Clubs Invitation Sixes Competition, winning 9 out of 10 games. This was the third year in a row that Hornby has won this event.
The Canterbury/NZ Master Fours Championship was won by Mike King, Dave Philpott, Dave Bullock and Bev Diamond. They now go on to represent Canterbury in the zone finals to be played in July.
We had three teams in the Canterbury Three Fives competition that was run over five nights. Mike King, Katrina Wealleans and Vanessa Tyson finished second. Dave Bullock, Jenny Hamilton and Pat Hartland finished fourth, and Blair Woods, Gary Ashby and Bev Diamond finished sixth.
Our Club Fours Championship, held at Avonhead School Hall, was won by Joanne Hill, Katrina Wealleans, James Aldridge and Warren Hobbs.
David Philpott