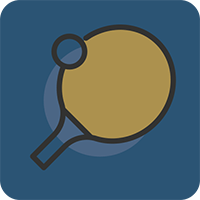 December 2021 Table Tennis Update
Our season is now finished for the year, playing out of our temporary home at Canterbury Table Tennis Stadium on Blenheim Road. Thanks goes to the Hornby Club Board for funding, to pay for the stadium hire. We are looking forward to getting back into the hall of the new building when we recommence on Feb 1 next year.
Our biggest disappointment of the year was the cancellation of the South Island Table Tennis Tournament, which was to be held at the Richmond Club. Although the Tournament was given the green light to go ahead, it was the uncertainty of Covid that a few teams withdrew from the competition.
The Interclub competition did well to get through the year with Hornby teams winning the B, C, and D Grades. D Grade winners were Wendy Caldwell, Christine Tweedie and Steve Hix.
Glen Ross