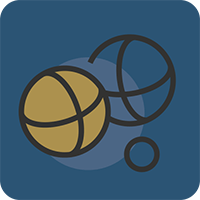 December 2021 Mid-Week Bowls
Here we are heading towards the end of another "covid" year and unfortunately we have been unable to play our friendly Tuesday afternoon indoor bowls. However, with restrictions hopefully easing and the beautiful new Club facilities available, we plan to recommence play again very early in the new year. We always welcome new members to join us.
We are holding our end of year Christmas dinner at the club on 7 December.
In closing for the year, we would like to wish all Club members and staff our very best wishes for the festive season. We would like to thank the Club staff for their help and support during the year.
Regards,
Tony