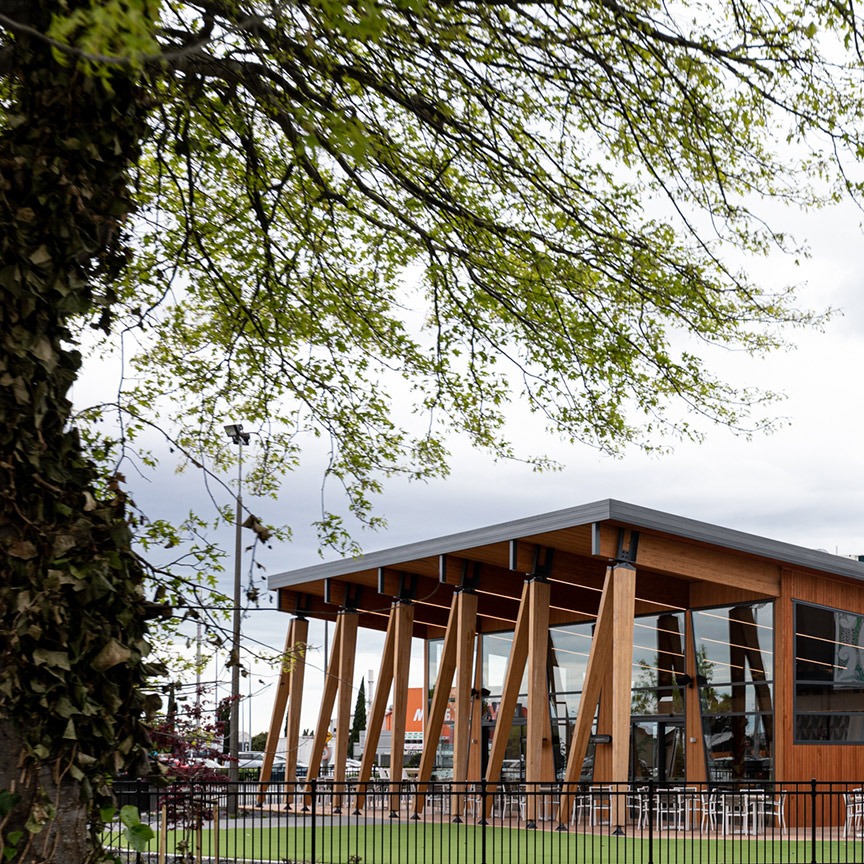 Building Update: Phase One Complete
Phase one of our Club Re-Development is complete with the new Pavilion Café, Legends Bar, Mezzanine and Pool Room opening on 14 October. However, the job is not done! We are still hard at work on phase two of our new Hornby Club.
Phase two includes the build of a family restaurant and children's play area and the development of a 500 pax conference facility in the old sports hall.
The Pre-Opening
On Sunday 11 October we held an afternoon tea for the 50 +, life members and Board members who have been integral to the Club's 65-year history. It was an opportunity for them to visit the Club and have a good look around before we opened the doors on Wednesday 14 October.
Thank you to all who took the time to visit us, we hope you enjoyed the event.