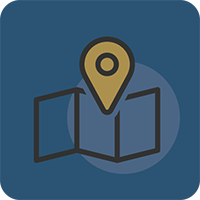 August 2021 Travel Update
Hello and welcome to the travel section news for August 2021.
We were delighted that on 16 July, 36 travel members tried something different as we visited the Heaton Normal Intermediate School to attend the Casanova Productions show of Hi De Hi. I take this opportunity to thank Shirley and Cyril Williams for their suggestion on this, as they had attended one of their shows earlier. Thank you both.
This was something different for us and although not all enjoyed it, there were a considerable number of us that did. It was great to try something unique and there were certainly some fun parts of the show where we had quite a few laughs. This was followed by a superb supper back in the Westview lounge at the Club.
The supper as usual was great, so big thanks to Greer for organising this for us and to Phillipa who worked very hard to make it right.
Events coming up!
Currently plans are being made to visit the Waipara region for a wine tour, this is still in the planning stage so no date has been set yet and no decision on the wineries we will visit has been made, but all will be revealed in September.
Thank you to the large number of you who responded to my email asking if there was any interest in this trip. Keep an eye on the notice board for further news on Waipara.
The trip planned for Hokitika from 1 to 3 October is in the final stages of planning and those attending will be requested to pay the final balance very soon.
There is also a couple of things in the planning stage for December. Further news on this at a later stage!
Our next meeting will be held at 7pm on Monday 16 August upstairs.
Look forward to seeing you all there.
Regards
Lyn Wright