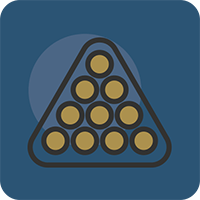 April 2021 Snooker Update
Good Day to you all
Things are ticking away at Holt Place, with Thursday nights getting nice numbers attending and heaps of fun.
Many thanks go to our loyal supporters who turn up every club night. We are conducting a drawn pairs contest at the moment with a nice sized field.
The Thursday night raffle team are doing a sterling job for the section at Hornby Club, selling the section's raffles. They are Paul Templeton (Andy Becker The Boss) Bob Bain and Warren Farrelly. Many thanks to that team.
John Gebler and Brian Edgelar are recovering well after their health scares. Brent Stechmann has got in on the act by smashing his leg up quite badly and will be out of action for about four months. We wish them all the best. Interclub Billiards are starting soon, sadly we have no entries this year. The overall entries from other clubs are down on previous years.
If anyone is interested in having a game at Holt Place, you are most welcome. It is $2 a visit. Any queries give Geoff a bell on 02102935971.
Cheers
Pot Black