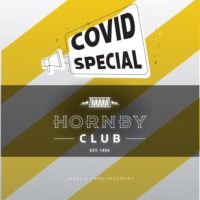 Alert Level 2 – Delta Restrictions
We are happy to announce we will be reopening the club today, Wednesday 8 September under level 2 Delta restrictions.
What does this mean for you?
To meet government criteria:
Cashless payments only
Masks must be worn when not seated and to gain entry to the Club
We will be opening Pavilion Café and Legends Bar as separate, divided areas
We are limited to a maximum of 50 people in each area
Service can only be provided to seated guests, no counter service will be provided
The food offering will be different in each area
Admission to the Club will be on a first in first served basis. No bookings will be taken at this time
Pavilion Cafe
9am to 3pm Monday – Thursday & Sunday
9am to 7pm Friday and Saturday
The entrance will be through the Pavilion gate only
We will be offering seated service of cabinet food and Pizzas, coffee and cold drinks
Legends Bar
10am to 9pm Monday to Thursday and Sunday
10am to 10pm Friday and Saturday
The main entrance will serve Legends Bar only. The exit will be thorough Westview.
We will be serving seated members a refreshed Legends menu from our Kitchen and drinks from the bar
Gaming room
10 am until Legends Bar closes
Please stay seated at your machine if you win and the Duty Manager will come to you
Club Activities
Unfortunately, due to the regulations, we are restricted in our usual offering, as such:
No raffles
No Bank or Bust
No Spin & Win
The Pool area and Darts are off limits
The shuttle can NOT operate
All section meetings and on-site events continue to be postponed
All meeting rooms are closed
We are excited to have the club open and we will do our best to offer our members the most we can while working within the government restrictions.
Thanks for your patience, understanding and kindness to our team and fellow members.
See you soon!