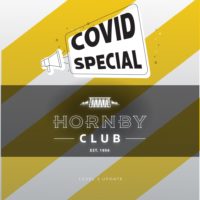 Level 2 Update
Dear Hornby Club members,
We are pleased to advise that with the latest Government regulations we are no longer restricted to 100 people. We are excited to be able to look after more of our members and look forward to seeing you soon. However, there are still a few regulations in place that we need to follow to ensure everyone's safety. They are:
Table service
Please be patient as you will have to remain seated to be served and this will take more time than when ordering at the bar. Thank you for your patience so far and our team will do their best to be as quick as possible.
Masks
If you are standing you will need to wear your masks, if you are seated you do not.
Gaming Room 
We ask that masks are worn at all times in the Gaming Room and that no food or drinks are allowed in this area.
Functions and Section meetings
These are now able to be booked with Greer and Tracey.
Van/Shuttle
We can now offer our shuttle service again and normal hours will resume.
Our shuttle service schedule is as follows:
Monday               4pm – 9pm
Tuesday               3pm – 9pm
Wednesday        3pm – 10pm
Thursday              3pm – 10pm
Friday                    2pm – Midnight
Saturday              2pm – Midnight
Sunday                 3pm – 9pm
*Please note that a max of six people is allowed per trip in the van and masks must be worn (No mask, no lift).
See you soon,
The team at Hornby Club