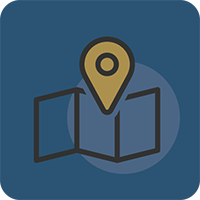 October 2020 Travel Update
Welcome to Spring – with topsy turvy weather patterns from wonderful warm days to very windy days to damn cold.
Buy hey life is great, and we are all looking forward to our wonderful new building.
Travel section had a most enjoyable day out on 20 September with 30 members enjoying a round of mini golf at Caddyshack with heaps of laughter. We commenced the day with scones and cream and hot tea, coffee, or hot chocolate.
On completion of our golf, we travelled to Cashmere Club for lunch. We had a very vast selection to choose from. Soup and garlic bread, to roasts, steak, salmon. Everybody seemed to enjoy. We then travelled back to Hornby Club to wind up our day with a chat and drink.
Next Events
The Kaiapoi River Cruise is booked for 1 November. The coach will depart Hornby Club at 9.45am. This is for three hours of cruising with a superb lunch to be served on board. We will then travel to Rusty Acre in Manderville. This I am informed will be of great interest.
Arrangements are currently being made for our Christmas party on 4 December for Christmas races at Riccarton in the Teahouse followed by Christmas dinner and music to follow.
Our next meeting will be held on Monday 19 October at 7pm.
Reminder section membership is now due. New members are welcome.
Warm regards
Lyn Wright