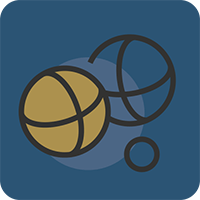 October 2020 Outdoor Bowls Update
Our annual starting game of the season was a coach trip to Coalgate Bowling Club and without putting a hex on it, we once again had great weather.
Thanks to the Clarks Coachline supplied coach and driver (Alan) the transportation can only be described as luxurious.
Thanks also to the Coalgate Bowling Club for hosting the day with great food, drink and an excellent new bowling surface.
Three teams mastered the new green, having three wins from the three games, with the Dereck Owles skipped team, Neville Houston, Les Wilson and Mary Maxwell winning overall with a better point average.
Our next game is at Bowls Hornby the "President's Fours" on 18 October with a report time of 12 noon, we look forward to our first home game for this season and welcome any member of Hornby Club who wish to "have a go" at social Bowls.
Chairperson
R.L.