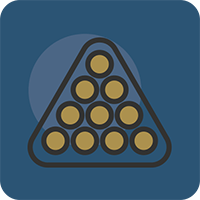 November 2020 Snooker Update
Hello All,
What a great couple of months we have had. Back to level 1 and the opening of the new Hornby Club. To all who had any input into the renovations a massive thank you. A top effort with the old part knocked down and replaced by a new restaurant and above all a new Snooker room with five tables.
While we have been at Holt Place, we do miss the amenities that Hornby provides. Holt Place snooker rooms have been great with many good comments but having a bigger home base just has a different feel about it. The Section is forever grateful for the assistance and support the Club has given us. Thank you team!
On to section snooker news and the Intermediate Champs. The winner was Tom Ng over Tom Mcnaught 3/2. In the plate final, Geoff Baldwin beat Warren Farrelly 2/0. The Open Singles was between Bill Earle and Peter Chamberlain. Bill prevailing 4/0. The games were all closer than the score reflects. The plate final results will be in the next issue. In interclub, the premier team are straight through to the final and in Division one, our team play off for the right to play in the final.
SPECIAL DEALS, shop at GODFREYS HORNBY. Members of Hornby Club produce your Club card and receive up to 10% off some products. The
owner is a Hornby Club Member. Support the local area.
Cheers
Pot Black