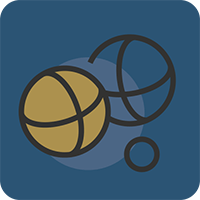 November 2020 Outdoor Bowls Update
October's bowls day was the 'Presidents Trophy' held at the Bowls Hornby green. Although we did not get a great turnout, mainly due to a couple of major sporting events on at the same time, everyone who attended enjoyed a nice day in the sun and a couple of games of bowls. The winners of the Trophy were Christine Payne (skip) with Fay Pedersen and Syd Payne by only a few points difference from Steve Lambert (skip), Ian Smith and William Stephenson.
Due to the Covid-19 pandemic our 50th Jubilee had to be placed on hold, we are now looking to have a small celebration on 24 January 2021 at Hornby Club. Any past or present members who have any memorabilia or wishing to attend, can they please contact me. More information on the format of the Jubilee will follow next month.
Our next game is at Bowls Hornby the 'Crow Trophy' on 22 of November with a report time of 12 noon. We look forward to seeing all our members there and welcome any member of Hornby Club who wish to "have a go" at social Bowls. Keep an eye out for our new notice board in Legends Bar.
Robin Leary