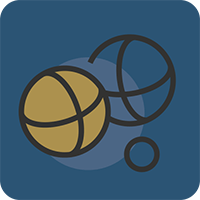 November 2020 Mid-Week Bowls Update
Hello all.
It certainly is exciting to have the new Club open and we trust you are enjoying the lovely facilities. While we have not been able to play bowls for some time, we have, since the easing of the lockdown met at the club on the first Tuesday of the month for lunch. This has been popular and well attended and the next lunch will be on Tuesday 3 November from around 11.45am. It is a good opportunity for our members to get together for lunch and a chat.
We have recently been seeking registrations from those wishing to attend our end of year Christmas meal. It will be held on 1 December at the new Club. The list is growing fast and we need to have a cut off date of 24 November. Unfortunately, we will not be able to accept any more registrations after that date. Please notify any committee member if you wish to attend and your name will be recorded.
In the meantime, keep safe and well.
Tony