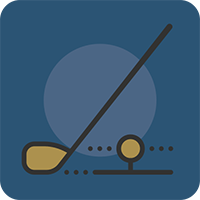 November 2020 Golf Update
A bumper issue this month due to a computer error last month. Back to level 1 at long last, how long that lasts is anyone's guess.

In September, the section headed to Amberley for the final round of the Club Champs. A beautiful day, and the golf course, as usual, was in great order. The results were Senior Mike James from Roydon Lambert. In the Intermediate Grade Peter Halliwell prevailed from Jack Kingi Hazel. In the other two men's grades the winners were Barry Stringer, Steve Lambert, Pete Middlemiss and Thankor Ganda. The ladie's winners on the day were Raylene Adler from Susan Low.
On 13 October the section played at Weedons for the Allom Amers Pairs. The winners were Jimmy Anderson and Thankor Ganda from Ricky Heatherington and Peter Halliwell. Third were Jack and Glenda Kingi Hazel from Pam and Wayne Brewer. Fifth was John Poole and Bob Harrison. On 8 November we track down to Rakaia for a drawn pairs game and get a chance to feast into Moggys magnificent BBQS. That in itself is worth the trip. Finally, the new Hornby Club has opened. For those who have not been to check it out, get there pronto as it is splendid.
Many thanks to all in their own way who have made us all proud of the new extensions.
Until the next issue. Take care.
The Big Fella