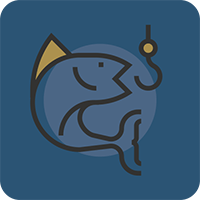 November 2020 Fishing Update
Our fisher people have had mixed success this past month, with the very disappointing cancellation of the Moeraki charter due to inclement weather conditions. We are just back today from Lake Benmore having successfully started the season with a catch of two Salmon but having to throw six undersized baby Salmon back. Other fishers also said they had thrown several undersized Salmon back. Let's hope the bigger fish are around when we go back in a weeks' time.
Our section's yearly fishing competition is held on November 6 and 7 on all the waterways in the Twizel area, L. Ruataniwha, canals, L.Benmore. We are all looking forward to this, particularly because of lockdowns and other events that have curtailed our sport.
We are looking forward to a good season now. As the year is marching on, we can't wait for our Christmas break dinner in our new Club on November 28.
Our next meeting is on November 4 at 7 pm. New members welcome.
Tight Lines
Jenny Street (Chairperson)