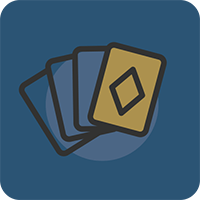 November 2020 Cards Update
Hello to all members, Well here we are, being part of a new era in our awesome new Hornby Club.
We have played the last two nights of our Thursday Euchre nights upstairs in the Mezzanine and we are looking forward to many more evenings. It's great to be able to look out over, down to the Legends Bar below, or glance down at that amazing Large Screen TV.
Back to last month, we had 35 members travel to Oxford Club with their driver Bob White from Clarks Coachline. Our first stop was arranged for Kaiapoi Club for a pre-ordered two-course meal, a roast or fish meal and dessert. There were lots of favourable comments, they loved the meals. They then travelled onto Oxford Club, the majority playing Euchre against Oxford players, and others socialising in the main Bar. Thanks to Cheryl Gianelly and John Churchill for making prearrangements and Bev Bulmer and Anne Hepburn on the day, for organising our members. A great day
enjoyed by all.
The Speights Club Challenge was held on Sun 25th at Kaiapoi Club, four of our Card section members played as pairs in the Euchre competition. Lorraine Cole, Diane Heath, Anne Hepburn and Bev Bulmer represented Hornby. This involved playing all five clubs in two rounds, (10 games in all), so every pair played each other. Scores were based and accumulated on total points won on each and every game over 12 minutes play. Happy to report that we won overall and just like last year brought the Euchre Interclub Trophy home again.
We have a few special nights coming up as mentioned in the October newsletter:
Thurs 29 Oct: Pairs night. Fun night playing with own partner.
Thurs 5 Nov: Six-Handed (Halloween Theme) $6 per player with
supper/tea/coffee
Thurs 12 Nov: Thelma Dawson Trophy played between Euchre and Crib sections. $7 per player with supper and refreshments.
Then we come onto our Xmas Functions. Keep these nights free please…
Thurs 26 Nov: Xmas Hamper Night, with lots of card prizes including half hams/hampers and xmas goodies. Lots of raffle prizes too.
Thurs 3 Dec: Xmas Break up Dinner. Details to come…
Check our Card Section Notice Board on our Thursday night or the "JOKER "will be in touch with further details regarding our Xmas functions.
Back in touch next month.
Regards
Lorraine Cole