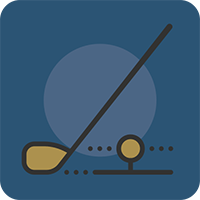 March 2021 Golf Update
Hello all,
The Golf section is up and running with the new season underway. New Members are MOST welcome. There is a notice board by the Club's office, just put your name up. Make sure to check the start time, date of play, and the location.
The official draw usually goes up on Wednesday Nights. It's your big chance to meet some real nice people. Any queries feel free to ring Geoff on 02102935971. Leave a message and he will get back to you.
On Waitangi Weekend, two teams of four from the section played in the South Island WMC Champs up at the Waimakariri Golf Course. They finished 3rd and 5th, which was an excellent effort. By the time of print, five pairs teams will be at Nelson attempting to win or get close in the New Zealand WMC Champs.
On the 14th February, the section headed out to Kaiapoi Course for our monthly game. The following names were the prize winners on the day. In the Men's grade Colin Ellison was 1st and following hard on his heels was Kevin Sisson, Jack Kingi Hazel and Andrew Ataera. The ladies grade was won by Marie Mcleod with a nett 70. Great scoring under the conditions (well done, Marie). Men's nearest the pin was Jack Kingi Hazel. The lucky card draw (Bottle of Wine) was Glenda Kingi Hazel.
The sections next game is at Greendale against Ashburton Club. It's always a great day! The date is 14 March with a 10am start. Report to the starter by 9 30am. All Welcome.
Cheers
The Big Fella