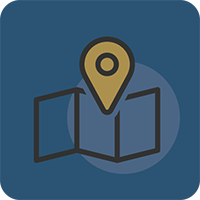 February 2021 Travel Update
Happy New Year to all. We are all hopeful of a better year than 2020.
On Friday 4 December, 67 travel members enjoyed a fabulous Christmas party at the Christmas races held at the Teahouse on the Riccarton racecourse. Canapes were served at 4pm followed by an amazing Christmas dinner at 7pm. The food was superb and everyone seemed to thoroughly enjoy the evening. We were entertained by Peter and Anthony after dinner.
On Sunday 17 January, 37 members departed Hornby Club at 9.45am for a trip on the Weka Pass train. This was excellent. The train departed from Glenmark and ran along a scenic route through to Waikari. It is run by enthusiastic volunteers and has been since 1983. The journey was approximately 13km and took about 1/2hr each way. We had a 45min wait for the return. Some opted to find the bar, some settled for coffee and some just took a stroll. On completion of our trip, we visited Fiddlers Green for wine tasting and craft beers and everyone enjoyed the tasty platters.
A little history on Fiddlers Green. Falaise and Lt Commander Sydney John Hales settled and named Fiddlers Green in 1981. Barry and Jennie Johns established the renowned vineyard a decade later and won multiple international awards.
After a worldwide search at sea for two years, the Rath family sailed into New Zealand in 2016 to find and restore the property to an organic vineyard and bistro. Fiddlers Green is where the Rath family has found their heaven on earth to produce fine wine and dining for all.
Personally, I found Colin very easy to get information required to take this group to enjoy and both him and Pam were very friendly and obliging on the day. I would strongly recommend this vineyard and bistro to anyone.
Next Event
A trip to Akaroa is planned for Sunday 28 February. The Coach will depart Hornby at 10am, stopping at Little River for morning tea, a visit to Barry's Bay Dairy, a winery if there is enough interest, fish and chip lunch provided and a two-hour cruise on Black Cat. I am told there is a 98% chance of seeing dolphins. We will depart from Akaroa for Hornby Club at approximately 6pm.
The cost is $60 for coach, visit to Barry's Bay, the Black Cat trip and a lunch of fish and chips.
For those interested, a winery and a visit to the Giant's House will be optional extras. We need to know those numbers for arrangements to be made. We can arrange transport up the steep hill to Giant's House.
The trip is on our notice board and places are filling up fast. Our next meeting will be held upstairs on Monday 15 February at 7pm.
Warm regards, 
Lyn Wright