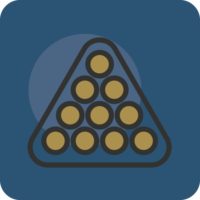 December 2020 Snooker Update
Hello all.
On behalf of the Snooker team, we wish you a very Merry Christmas and a great New Year. The Snooker Section are having prize giving and a meal at the Club in early December. A great night will be had by all attending. The Snooker Club nights on Thursday are going well and will continue through Christmas and the New Year. All inter-club competitions are done and dusted for the year, with mixed results.
Anyone interested in having a crack or if you need more information, please ring Geoff on 021 0293 5971.
There are just a few rules to snooker section membership. It is $2 a visit. You must be a current member of Hornby Club. We are open seven days a week 10am till 10pm. The Club rooms are at 11 Holt Place, down the end on the left. It is just a six-minute drive from Hornby Club. A code is required to enter.
Cheers, 
Pot Black